Draussen hängt noch unser Cabernet Sauvignon, Cabernet Cubin und Riesling… Zeit um im Keller etwas aufzuarbeiten.
Outside, we still have our Cabernet Sauvignon, Cabernet Cubi and Riesling hangeing in the vineyards… so we have some time to catch up with the cellar work.
Zur Zeit pressen wir einen Teil der Rotweine nach über 4 Wochen Maischekontakt ab. Dieser wird dann gleich ins Barrique gefüllt.
At the moment we are pressing a part of our red wines, that have had skin contact for over 4 weeks and filling it directly into barrels.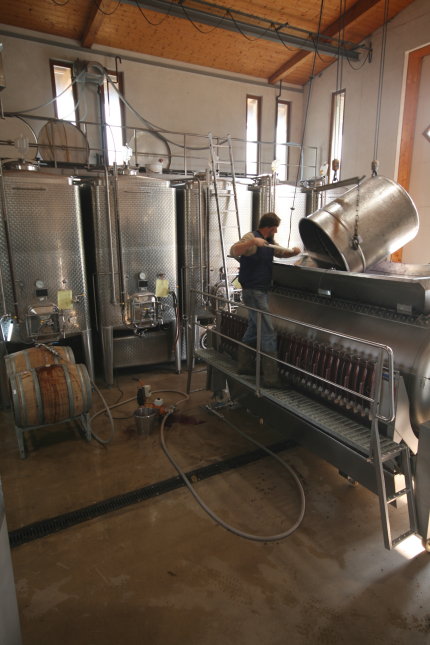 An einer anderen Ecke versuchen wir unsere Trockenbeerenauslesen mit einer Presse zu filtrieren.
In an other corner, we are trying to filter our Trockenbeerenauslese with a special press.