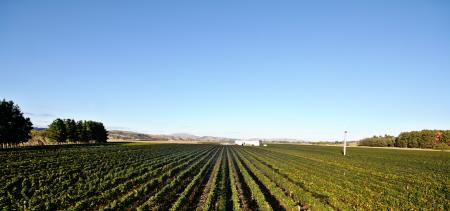 Harvest in the Wairarapa is speeding up. There are some vineyards with huge crops and Botrytis infections. But those who properly take care of their vines and do some green harvest, just have perfect grapes.
We have almost finished our Pinot Noir and the pressure of fresh botrytis will increase every day, especially if we have warm damp weather.
Morning fog followed by sunny weather is a beautiful sight, but the grapes mature rapidly and the skins start to get thin and crack open. A good entrance for Botrytis.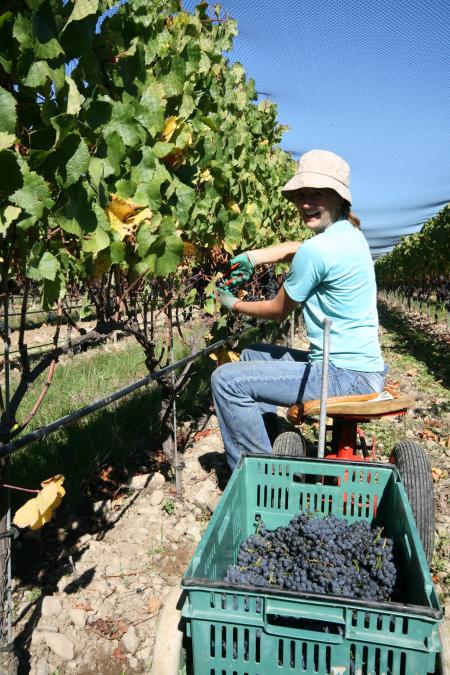 This year, looking at the vines, we thought, we would have a larger crop than normal, but the berry sizes were between 6mm and 12mm, resulting in low weights once again.
The crop levels from Pinot Noir range from 2 to 3 tons per hectare. Brix levels were between 22,5 Brix (96°Oe) and 24,2 (104°Oe) and the fruit was very ripe with wonderful intense flavours.
We hardly had any shrivelled dry raisins giving grapes the taste you would normally get in Pinot Noir from Central Otago.
Just intense blackberry and blueberry flavours deriving from the alluvial free draining gravels.
As we don't like too many stalks/stems/striggs, unripe berries, well green components, we also sort out these after the destrigging machine…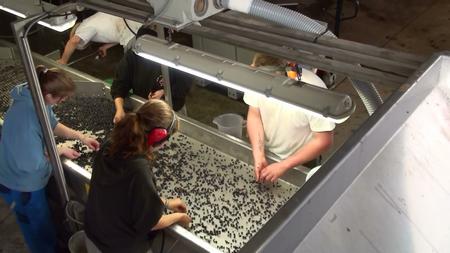 At the same time we have also been assembling our 2007 Pinot Noirs, deciding what will go into the reserve Pint Noir and what will go into the normal Gladtsone Pinot Noir .
Can you imagine the chaos of barrel sorting in the middle of harvest?