Die eingetrockenten Botrytisbeeren aus unseren Acolon Anlagen wurden diese Woche ausgelesen und über Nacht ausgepresst.
This week we picked out the dry berrys from our Botrytis infected Acolon vineyards.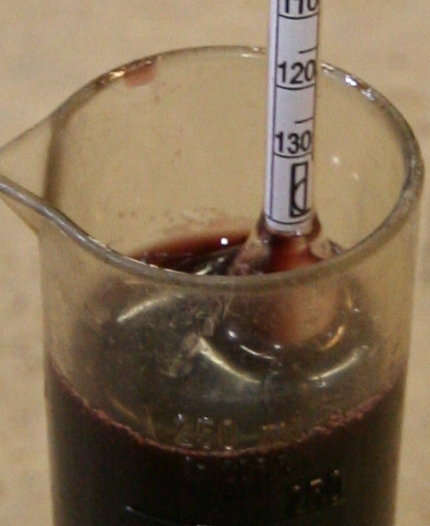 Die Frage ist nun: "Wieviel ° Oe hat nun dieser Most?" – "How much °Oechsle does this juice have???"
Hmmm bestimmt Trockenbeeranauslese… – Probably a "Trockenbeerenauslese".
Düstere Wolkenstimmung gestern abend – Darkening clouds yesterday evening.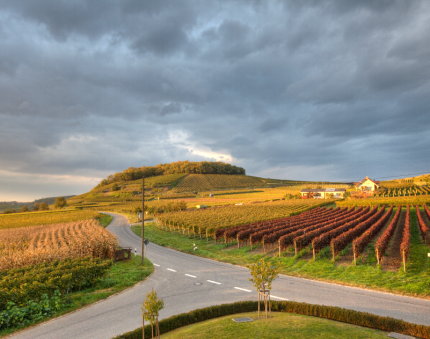 Heute Nacht gab es etwas Regen, doch der blaue Himmel kam schnell wieder zum Vorschein.
We had some rain last night, but the blue sky came back this morning.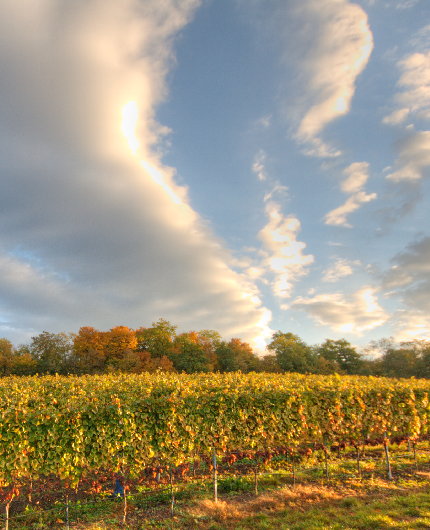 Unsere Gewürztraminer Anlage – Our Gewuerztraminer Vineyard.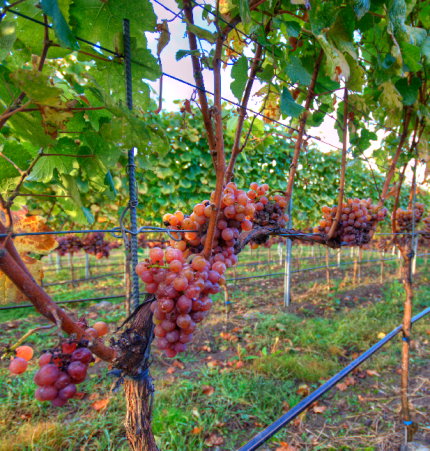 Und hier noch ein Bild von unserem Riesling… – A picture from our Riesling grapes…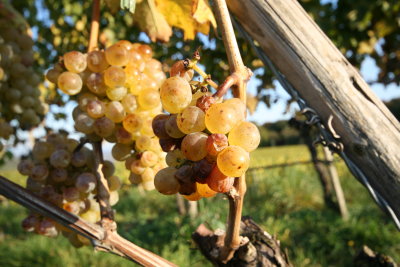 Die Weinlese wird noch etwas andauern… – We still have some more days to pick the rest of our grapes.