Zum größten Teil sind wir nun im Keller bei der Weiterverarbeitung der Moste. Am schlimmsten ist es, wenn man vergisst die Hefeansätze zwischendurch umzurühren.
We spend most of the time in the cellar now looking after the juices and the fermenting wines. What bothers me most is when we forget to stir the yeast…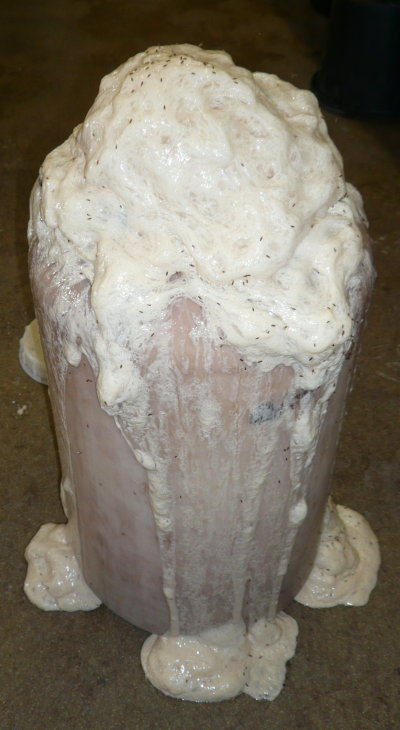 Die Woche war geprägt von morgentlichen Nebel und Bewölkung. Zum Nachmittag gab es immer einen perfekten sonnigen aber nicht zu warmen Tag… Goldener Oktober.
During the past week days started with morning fog and clouds, always clearing in the afternoon, giving us a perfect sunny but not too warm day… The Golden October.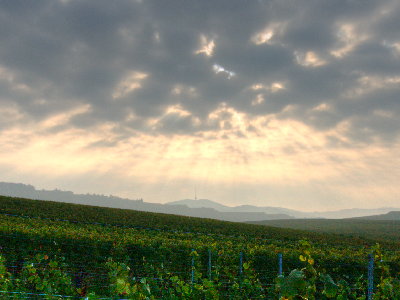 Heute haben wir jedoch ein paar schnelle Weinbergsbesichtigungen durchgeführt. Die Acolon Trauben mußten zu Beginn der Lese schon relativ schnell wegen drohender Botrytis geerntet werden. Trauben, die damals infiziert waren wurden hängengelassen und sehen nun so aus.
Today, we had a quick look through our vineyards. The Acolon Grapes had to be picked very early because of Botrytis. Infected Grapes were left on the vines to dry.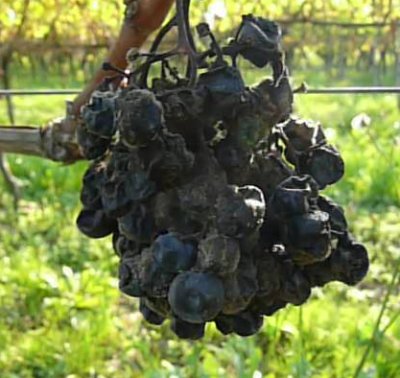 Weiterhin hängt noch unser Cabernet Sauvignon. Kerngesund mit noch fester Schale aber reifen Aromen.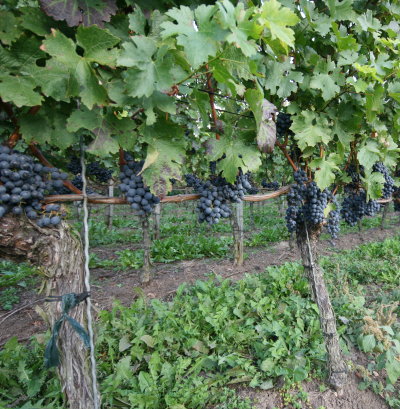 Den Gewürztraminer werden wir wohl mit den Wespen teilen müssen…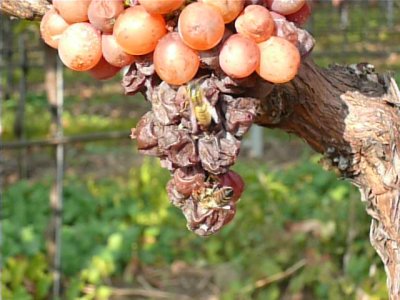 Ansonsten hier noch ein Bild von den geernteten Chardonnay Trauben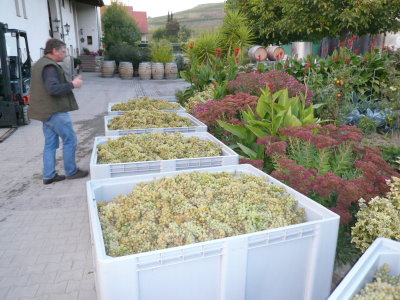 Und jetzt beginnt schon das Füllen der Fässer mit Rotwein.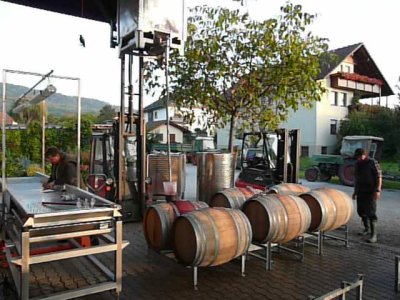 Gleich spritzt der Wein oben raus…