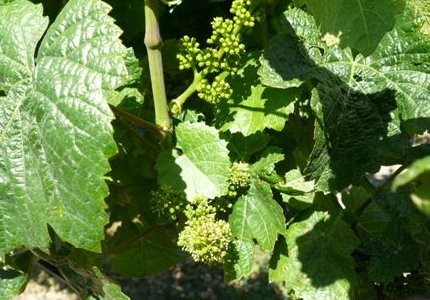 Wie jedes Jahr, pünktlich zum Dezember beginnt die Rebblüte hier in Neuseeland. Das Wetter in den letzten Wochen war sehr schön mit Tagestemperaturen von bis zu 30°C und nächtlichen Temperaturen bis an die Frostgrenze. Dementsprechend durften die Windmaschinen oft laufen. Jetzt zur Blüte ist es jedoch etwas Kälter und dementsprechend Verrieselungsgefährdet.
Like every year, the Pinot Noir flowering begins in the beginning of December, here in New Zealand. The weather has been fine for the last couple of weeks with day temperatures up to 30°C and night temperatures down to freezing level. The windmachines had to run quite often.
Die Ertagsaussichten für die Ernte 2008…
Estimated crop levels for Vintage 2008…
Pinot Noir 3-4 to / ha (22-30 hl/ha)
Sauvignon Blanc 4-5 to / ha (30-38 hl/ha)
Cabernet Franc, Cabernet Sauvignon, Syrah, Merlot … 4-5 to/ha (30-38 hl/ha)
Riesling 5 to / ha (38 hl/ha)
Chardonnay, Pinot Gris 3-4 to /ha (22-30 hl/ha)
Gewürztraminer, Viognier < 1 to / ha ( < 7 hl/ha)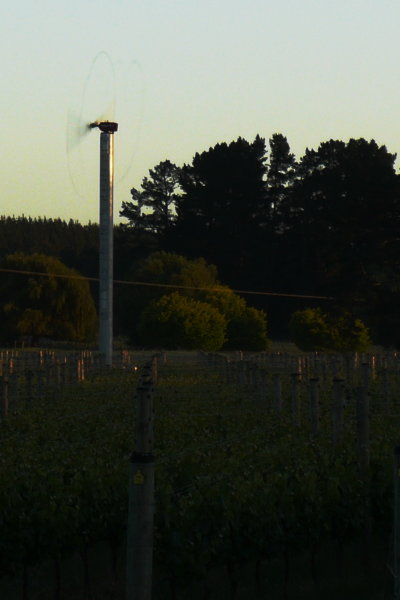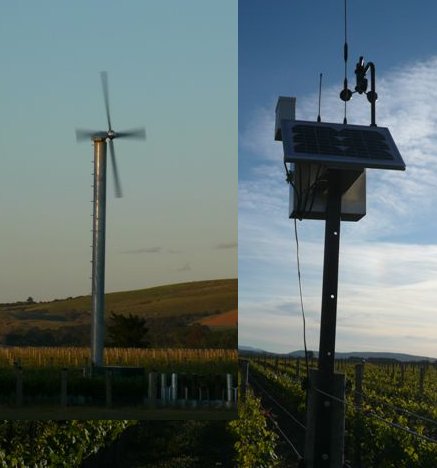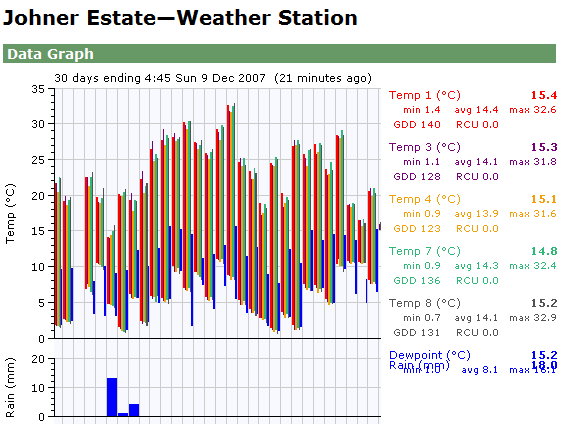 Zur Zeit sind Alle mit Laubarbeiten beschäftigt. Heften und überschüssigen Triebe entfernen.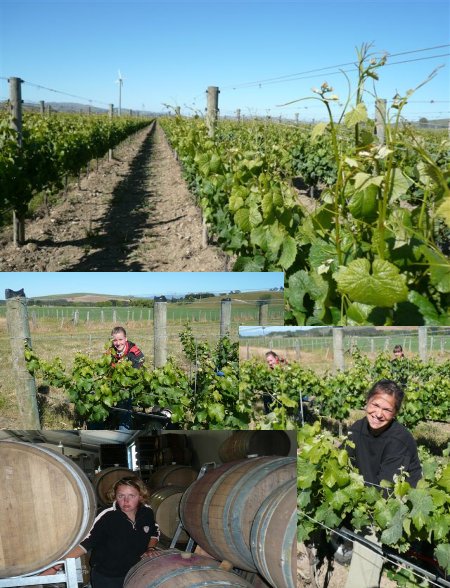 Morgentliches Erwachen und tierische Ausblicke vom Fenster…