I'm always glad to receive visitors from Down-under and show them our wines from here in Germany and from our second Estate in New Zealand.
This time it was Tim Watkins and Sabine Spindler from Sydney doing a Tour around Europe and visiting Wineregions.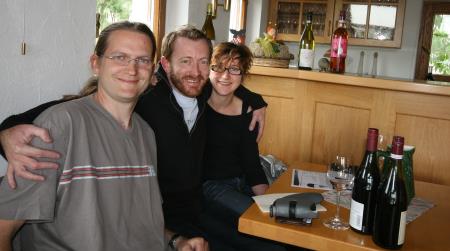 Here is their Blog timbosabine.wordpress.com…
And this is their Blogpost of their visit here.
Thank you Tim and Sabine for that wonderful Post… As you can see, this Blogpost took even longer 😉